Organic Skin Care / Organic Skin Care Products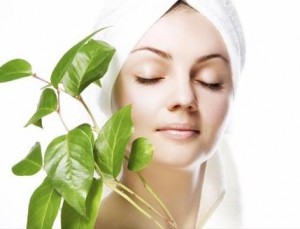 Organic skin care products are healthier for you because they contain no harmful carcinogens, synthetic chemicals or toxins.  What we put on our skin is absorbed into our body. If you are pregnant these carcinogens, synthetic chemicals and toxins can even be passed through your skin to your baby.
In addition to the listed ingredients, many skin care products are made of ingredients that come from plants and these plant products can be unintentionally contaminated with pesticides.
We eat healthy organic foods without chemicals, we should be just as concerned about what we put on our skin. Most organic skin care products are made with all natural organic ingredients and don't contain harmful additives, pesticides, and artificial chemicals or toxins.
Take the time to read the ingredients on the labels of your current skin care products. You will be surprised at what you find. Even when product names claim natural or organic skin care products you should read the ingredient labels carefully. Some products which are called natural or organic may contain in addition to a few natural ingredients synthetic or other harmful chemicals or toxins you want to avoid.  Labeling is not consistent between countries and some products produced overseas are not required to list ingredients at all on their skin care products. Avoid purchasing products that don't list the ingredients. The system used in the United States, Canada and the European Union is called the International Nomenclature Cosmetic Ingredients law which does require that ingredients be included on cosmetic product labels.
Here are a few of the harmful ingredients you will want to avoid:
Parabens which may be called methyl-paraben,propy-lparaben,butyl-paraben and ethyl-paraben can cause skin rashes and are considered toxic
Synthetic fragrances which are highly allergenic and used in many fragrant products, look instead for natural essential oils
Synthetic colors additives often labeled as FD&C or D&C which cause skin rashes and may contain aluminum
Petroleum products including petroleum, mineral oil and Vaseline which cause blocked pores, dry skin, acne and may contain carcinogens
Sodium lauryl sulfate which can damage your skin and is a suspected carcinogen
Formaldehyde which is a suspected carcinogen
Aluminum which is linked to Alzheimer's
Phthalates which mimic estrogen and can cause hormonal imbalances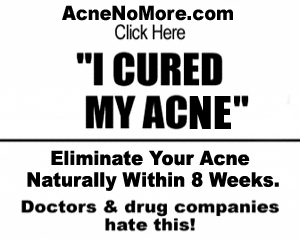 The organic skin care products industry is a relative newcomer to the organic movement. However it is growing rapidly and today there are thousands of products marketed as natural or organic skin care, hair care, cosmetics or fragrances. You can even find natural or organic toothpastes and there are an increasing number or natural or organic skin care products specially made for babies. These organic products may be a little more expensive than the non organic brands you are currently using but we are talking about your health here and your health is well worth the investment.
I would strongly recommend you check out one of the the 3 following products that have positive reviews and proven results to help you get the information needed to naturally cure your acne.

CLICK ON A PHOTO BELOW FOR MORE INFO